Delivering for Fauquier County youth and teachers |
Officially incorporated in 1987 as the Committee for Excellence in Education, the organization was originally created to support teachers in Fauquier County Public Schools. It provided instructors funds to take classes, seminars and attend conferences supporting their professional growth.
In 2013, the committee's name was changed to its current title — Fauquier Excellence in Education Foundation – and considerably broadened its agenda. Today, both teachers and children are reaping the benefits of the nonprofit's expanded portfolio. To date, the foundation has awarded more than $275,000 in grants to teachers, administrators, aides and support staff, according to the foundation's Executive Director Stacie Griffin.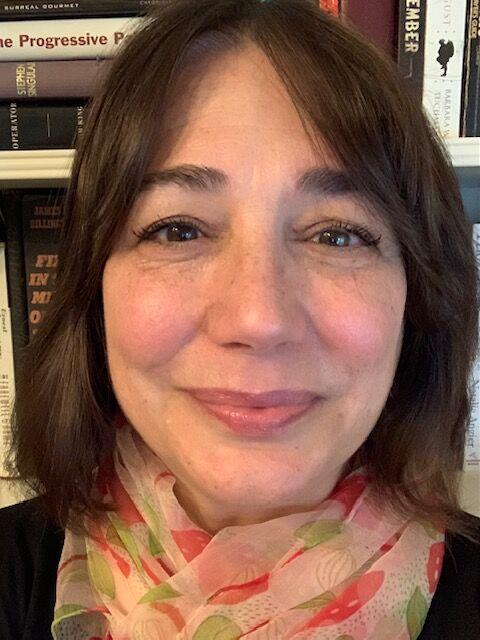 The change in focus was triggered by parents, the school board and county supervisors, Griffin said, all who agreed new ways were needed to help fund educational programs that could directly benefit public school education.
Griffin recalled thinking, "We've been doing this for some 20 years. We need to grow our vision beyond just teacher grants."
Today, those programs include multi-sensory literacy, My first Book Club, A-R Topography Sand Box, educator grants, summer camps, new teacher dinners and teacher of the year awards, among other initiatives.
The foundation is headed by a ten-member board led by Griffin.
Coming from a background in radio and television management on the West Coast, the birth of Griffin's son, Hazen, 17 years ago dictated a move east. "My husband and I did not want to raise him in the Hollywood scene. We wanted him to learn the lessons of life in his own backyard," said Griffin.
She was born in Maryland, and her husband always liked the region, so the move to Virginia was a good fit. Today, the family resides in The Plains. Griffin, 54, works full-time for the Library of Congress in Culpeper.
She is the only paid foundation employee, working about 25 hours a month. "Our hard-working board is the heart of the foundation. I help coordinate their efforts," emphasized Griffin.
Griffin's passionate take on education best characterizes the foundation's programs. "I never want any child's experience or education dependent on money or the size of their parent's wallet. I want every child to have a great experience in life," she said.
She further underscores that very wealthy people live in the county, but it also has two schools that rely on free and reduced lunch programs.
Major Warner, deputy superintendent of the Fauquier County Schools, said, "The Fauquier Excellence in Education Foundation is a remarkable organization made up of dedicated community leaders and retired educators who are tireless in their desire to provide deeper levels of support for teachers and schools. Every community needs and will benefit from organizations such as FEIEF because of the commitment to ensuring that teachers have what they need, when they need it most. They are critical to the vision and mission of our organization."
Those who would like to support the foundation can select one or more of the foundation's initiatives to donate to (see accompanying box). Griffin said, "We are a 501c3 tax-exempt nonprofit, so donations are tax-deductible as allowed by law. We invite everyone to look at the website and find a program that speaks to them.
"Every penny received is coded and goes directly to the program selected. That's how the public can best help our educators and students," said Griffin.
Another traditional fundraising source for the foundation is its annual golf tournament. For 21 years, the tournament has been an important source of funding for the foundation. This year the event will be held at the Stonewall Golf Club in Gainesville on June 21. The fee is $150 per person. It's anticipated it will generate over $15,000. The money will go primarily to teacher grants. Golfers can sign up on the foundation's website.
Give Local Piedmont, sponsored by the Northern Piedmont Community Foundation, is an important source of funding. Scheduled this year for Tuesday, May 4, Give Local Piedmont was a one-day, online giving event to inspire people to donate to local nonprofit organizations. For more information, visit https://www.npcf.org/give-local-piedmont.
"I am proud of the foundation. I'm proud of our board of directors, who donate their personal time and expertise. It's a group of volunteers who really support our public schools," Griffin said.
Delivering for Fauquier County youth and teachers |
4.9
(98%)
32
votes