[GET] Online Work Clubs Can Help You Be More Efficient and Productive With Your Time – Demo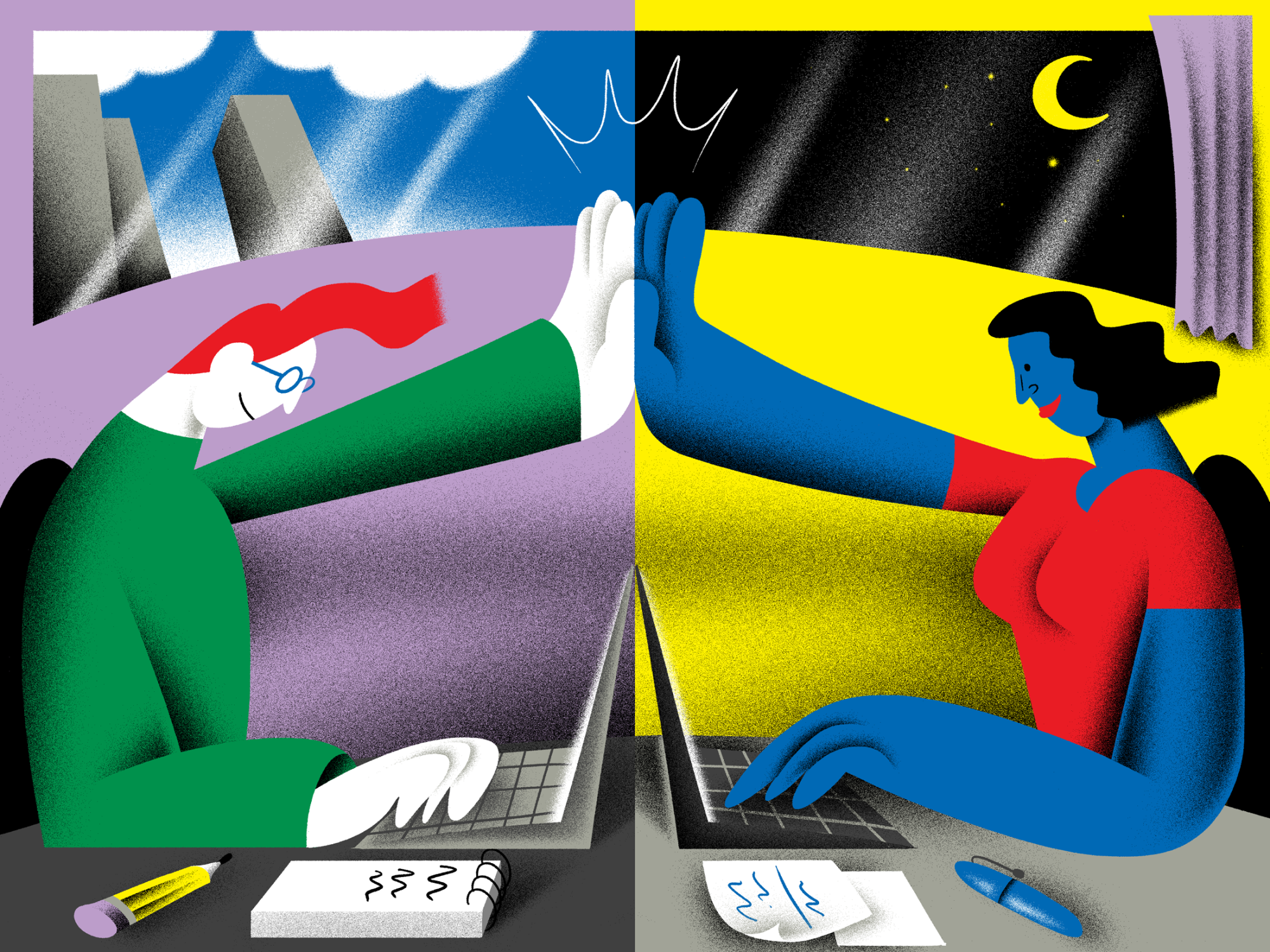 Online work clubs have dramatically expanded their offerings in the past year, with new features and longer hours to help you get your work done. Here are three options:
Think of it as: Having a round-the-clock accountability buddy.
How it works: The service pairs you with someone—anywhere in the world, anytime—for a video session. You say hi, articulate your task or tasks, then check in at the end on progress. It's surprisingly effective and much less weird than it sounds.
Time cycles:  50 minutes, with 10-minute breaks.
What's new: In January, Focusmate made it possible for colleagues or friends to book slots on your calendar. 
Endorsement: "Focusmate has been a lifesaver," says Jake Hill, chief executive officer of DebtHammer.org, a personal finance site. "I wear a lot of hats for my business. Since I'm already using time-blocking for task management, Focusmate is a no-brainer: I can schedule a task like website maintenance and get an accountability buddy during that time slot. It also scratches that itch to meet new people."
Caveday ($39.99/month)
Think of it as: Study hall for creatives.
How it works: Facilitators lead group deep-work sessions and organize energizing breaks and check-ins. The emphasis is on important projects (not your inbox), handled one at a time, without distraction.
Time cycles:  One- and three-hour sessions, made up of 45- to 50-minute sprints.
What's new:  A sleek member portal with perks such as a user forum for befriending fellow Cave dwellers.
Endorsement: "I use Caveday first thing in the morning and right after lunch, which is when I am most susceptible to distractions," says Rolf Bax, chief human resources officer for Resume.io, which offers tools for job seekers. The site "convinced me to leave my phone on silent in a different room and helped me get solid work done, even when I would rather not."
Think of it as:  Being at a hackathon.
How it works:  The facilitated sessions use a spreadsheet to help you plan tasks and adjust your schedule.
Time cycles:  30 minutes of work, followed by 10-minute breaks, often in six-cycle blocks. There are also four-day "marathons" and 16-day "pentathlons" aimed at attacking big projects.
What's new:  Expanded hours, so people working graveyard shifts or in non-U.S. time zones can join the grind.
Endorsement:  "I've found Ultraworking useful when I just can't make myself do something," says Rex Freiberger, managing partner of Gadget Review. "On maintenance tasks that are far from enriching or stimulating, I usually need a shove to get going. Ultraworking helps with that, because I am directly accountable to someone else for just this task and block of time."
[GET] Online Work Clubs Can Help You Be More Efficient and Productive With Your Time – Demo
4.9
(98%)
32
votes