[GUIDE] Israeli startups in New York raised more than $1 billion during the pandemic – Fees
There are nearly 350 Israeli startups currently operating in New York City according to Israel Mapped in NY,
an interactive map created by Israeli entrepreneur Guy Franklin. Recent years have seen a consistent increase in the number of companies operating out of the 'Big Apple.' When the platform was first launched in 2013, there were only 60.


 

Another notable change over the last seven years is the sectors many of the companies operate in. Between 2013-2017 Video, Adtech and B2C were the hot sectors, but since 2018 the focus shifted to Cyber, Fintech, Big Data & Analytics, and B2B companies. Another thriving sector is Proptech, a field in which 13 companies are currently active, most having set up shop fairly recently.

Not all of the startups, however, survive. The map reveals that 90 companies closed their local activities over the past five years, many of which were founded there by Israeli entrepreneurs.


 

The map features all the startups in which at least one of the founders is Israeli and has a team in New York. In most Israeli companies with multiple founders, one of them relocates to New York and the others remain to work in Israel. Alongside a detailed list of companies and their fields of activities, the map also features relevant local investors, Israeli investors that operate in New York, accelerators, and more.


 

At first glance, it appears that the Covid-19 pandemic didn't harm Israeli tech activity in New York: according to the map's data, companies with New York-based teams raised upwards of $1 billion during the Covid-19 crisis alone. Most notable are Via Transportation Inc., which raised $200 million; Yotpo Ltd., which raised $75 million; fintech company Melio Payments, which raised $140 million and SimilarWeb, which only recently raised $120 million. However, the coronavirus outbreak and particularly the travel limitations it brought about, did apparently delay the relocation of new companies to the city, resulting in the total number of companies barely budging in the last year.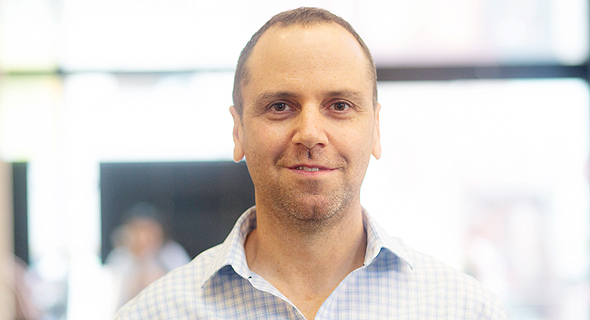 Guy Franklin founder of Israel Mapped in New York. Photo: PR
"It appears that fewer companies are raising funds, but those that are, are doing so at higher amounts and in more relevant verticals," Franklin explained. "Israeli companies who were at the 'first boots on the ground' stage, meanwhile, have held off on their activities to wait out the storm. Many companies also reduced their office space, discovering they could increase revenues while working from home."

Another trend the map reveals is an increase in the number of companies founded by female Israeli entrepreneurs, with 30 currently on the list, including in sectors that used to be male-dominated such as cyber and fintech.

You have been mapping the Israeli tech scene in New York for seven years now. What made you start the project?

"I moved to New York eight years ago to work for EY as an accountant in their department dedicated to technology. While I was working with the local tech community, I identified a trend that had just begun of Israeli entrepreneurs expanding their company's operations to New York, which back then was less of a natural choice. Conversations with them made it clear to me that they were not all connected to each other and that they all required assistance in setting up their operations, connecting with investors, recruiting employees, and so forth. So I decided to list the companies, but also to present them in a visual way, with an additional goal being to show that Israeli success and Israel tech were not limited to Israel and that they also had roots in New York. presenting the companies on the platform created many opportunities for the companies, including exposure to investors, corporations, and potential employees," Franklin explained.

"Particularly now, Israeli entrepreneurs need someone local who can help them launch their operations, connect them to investors, and even help with initial employee recruitment. Due to the demand, I decided to use the platform I built several years ago — which helped promote Israeli tech in New York in recent years — to facilitate deals and exposure to Israeli innovation in the big apple," he added.

When asked whether New York, which suffered a major blow from the pandemic had managed to overcome the crisis, Franklin responded that the tech sector, at least, was beginning to show signs of recovery: "In the fields of cybersecurity, ecommerce, fintech, logistics, and remote work, we are actually seeing growth, despite the companies' transition to working from home. Companies that are active in these fields have managed to raise significant investment rounds for example Axonius Inc., which raised $58 million in March and Semperis Ltd., which raised $40 million in May, both in the field of Cyber, as well as EverCompliant, which raised $35 million in September. Companies that were involved in physical trade or workspaces suffered a severe blow and some of them shut down operations as early as April."

What would you say to a team of entrepreneurs who are currently contemplating launching operations in New York?

"The current circumstances indeed created challenges for some, but it also created opportunities for others. I would recommend those who can start activities in the city to do so for two main reasons: firstly, it's good to prepare for the day after the pandemic and establish a presence in the city instead of waiting for things to go back to normal and only then begin operations. Secondly, certain industry players, who are normally extremely busy, currently have more time to meet and talk with people who are present in the city. Once things go back to routine, they will be a lot less available. When it comes to secondary investment rounds too, there is value in being physically present, especially now when flying isn't as easy," Franklin said.

Franklin will be taking part in Calcalist's upcoming Mind the Tech New York virtual
conference on November 17&18
[GUIDE] Israeli startups in New York raised more than $1 billion during the pandemic – Fees
4.9
(98%)
32
votes